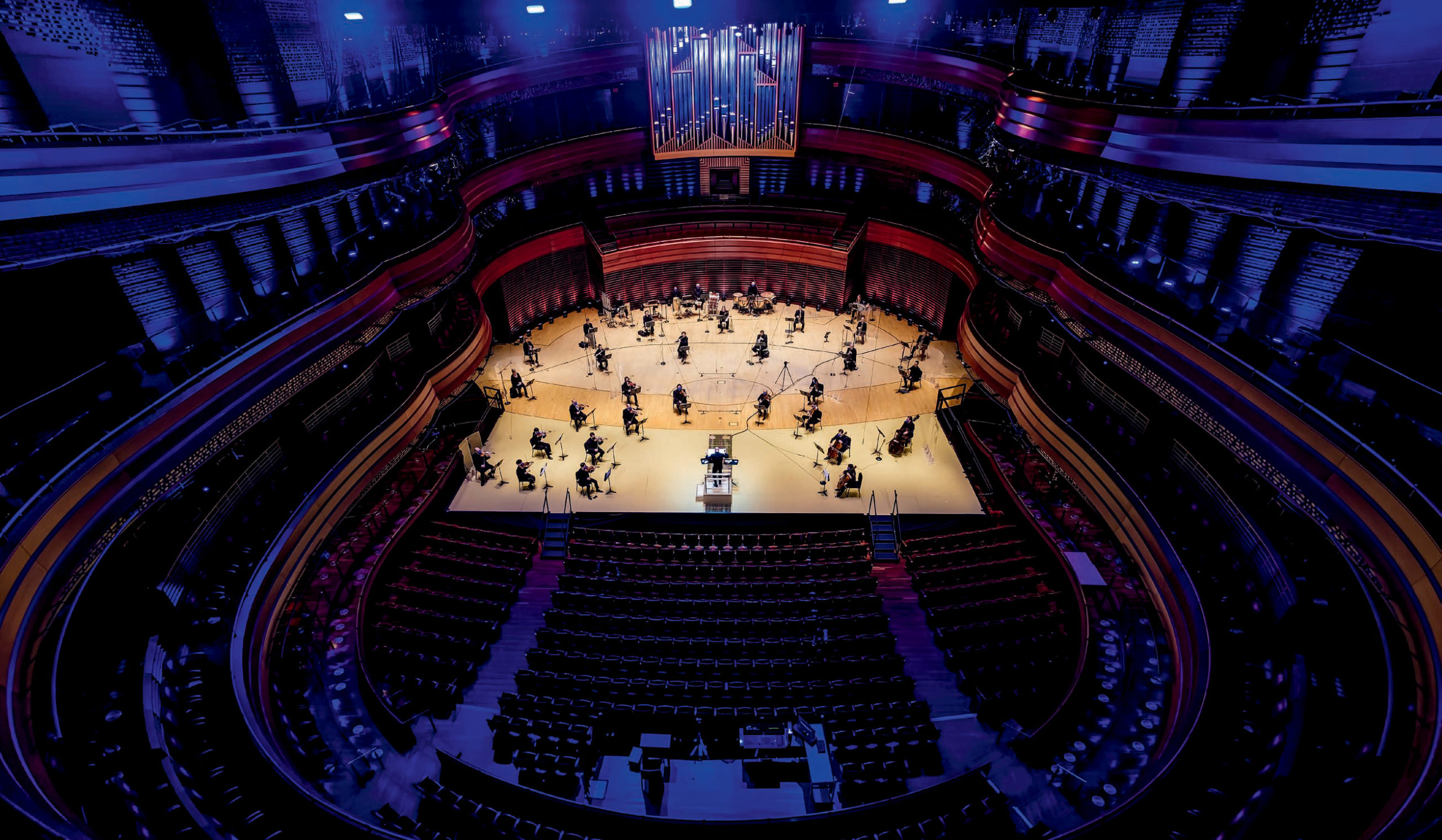 The Big Picture
Music in the Time of COVID
How can musicians gather together for live performances when the usual methods employed to combat the spread of respiratory viruses like COVID-19 (masks, plexiglass dividers and of course… no gathering) cannot be used?
In 2020, The Philadelphia Orchestra sought the expertise of Paulo Arratia, Professor in Mechanical Engineering and Applied Mechanics ( MEAM ), and Douglas Jerolmack, Professor in Earth and Environmental Science and MEAM, to answer this question.
The research team worked with musicians wielding brass and woodwind instruments to study how aerosols flowing out of instruments moved through the air, operating a humidifier that emitted water vapor droplets that would capture the airflow leaving the instrument.
---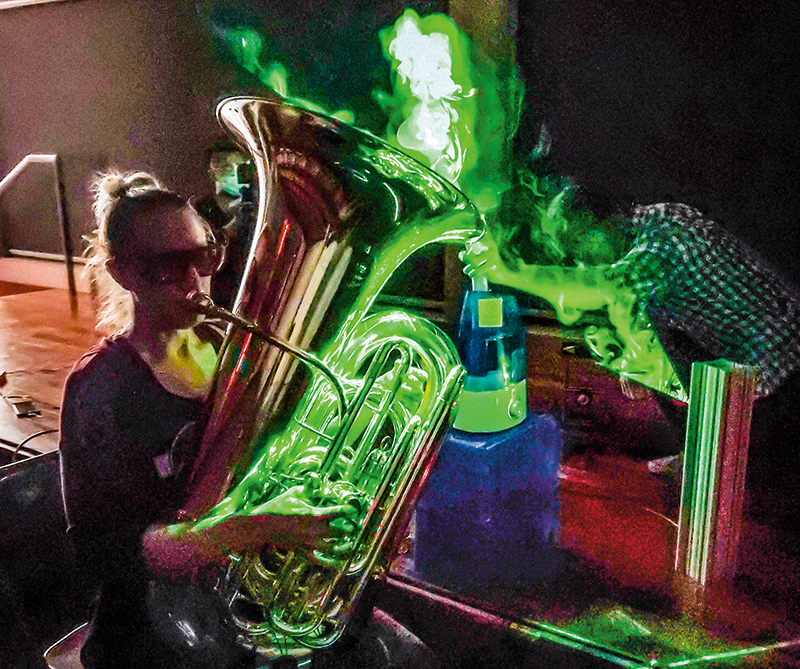 Using a laser beam that would shine through the cloud created by the humidifier, they could highlight the aerosol particles and allow them to be captured by a high- speed camera; they also measured the aerosol concentration emitted from the instruments by using a particle counter.
---
Together, Arratia and Jerolmack discovered that musicians produce aerosols that dissipate within about six feet, allowing The Philadelphia Orchestra to reconfigure their layout and resume performances in the summer of 2020.
The team's work was recently published in the journal Physics of Fluids, providing new insight for both researchers and other musicians to more confidently gather and perform.
Orchestra photo by Jeff Fusco. A full version of this story is available on Penn Engineering Today.
---