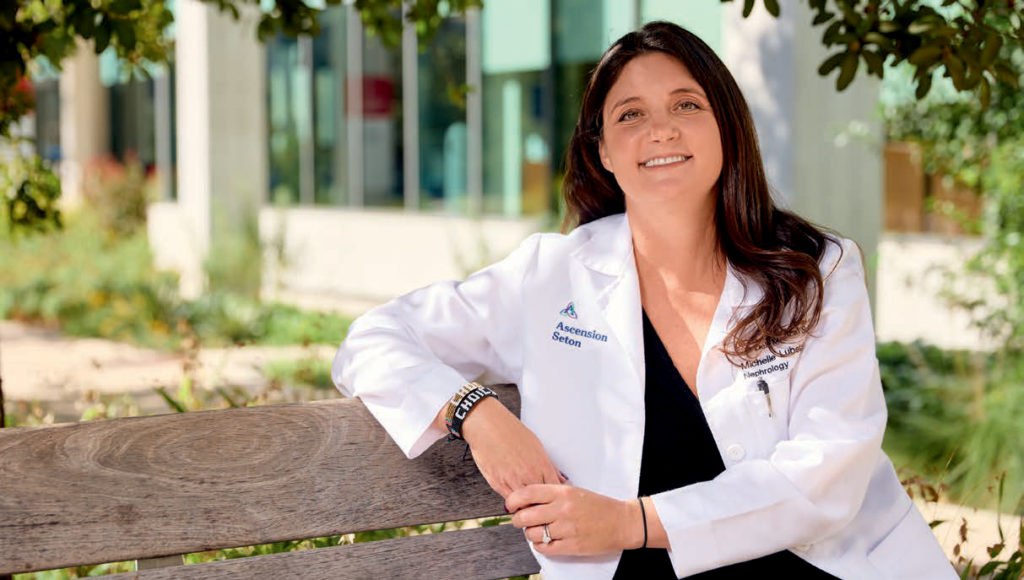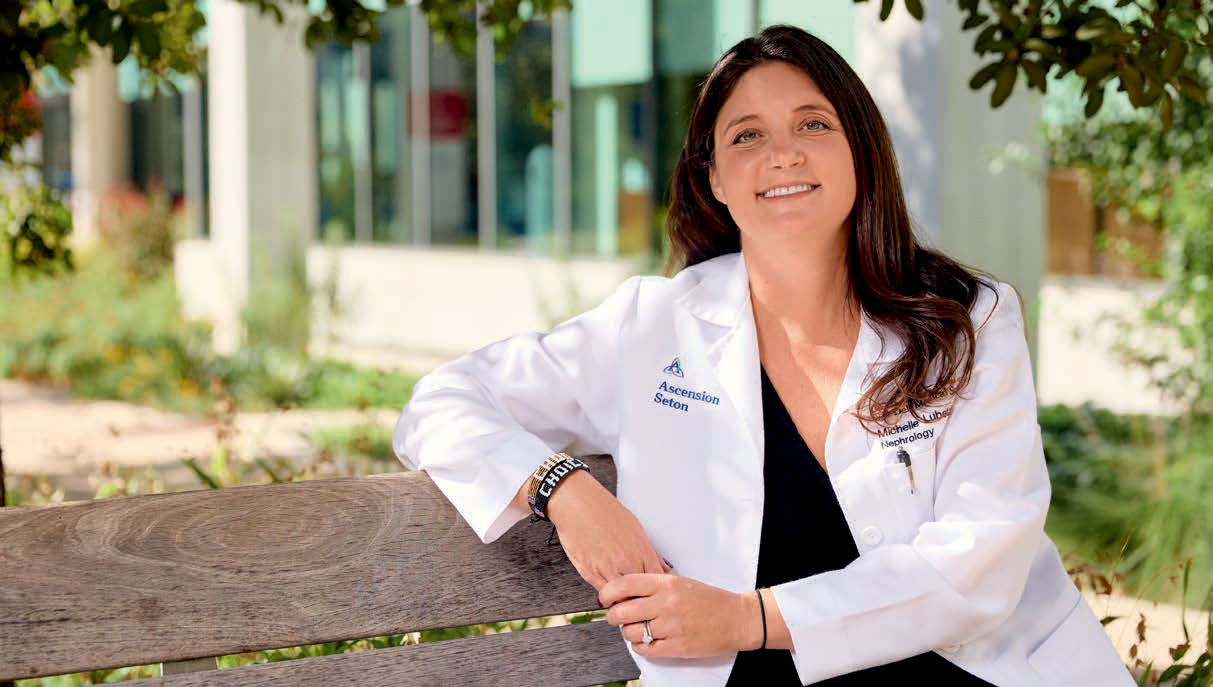 Why I Give
Michelle Lieberman Lubetzky
(BE'2001)
Dr. Michelle Lubetzky graduated from Penn in 2001 with a bachelor's in Bioengineering. After completing her degree, she went on to medical school at Albert Einstein College of Medicine of Yeshiva University and completed both a residency and a fellow­ship in Nephrology and Transplantation at New York Presbyterian Weill Cornell Medical Center. Dr. Lubetzky is currently a practicing physi­cian and an Associate Professor of Medicine in the Division of Nephrology at Dell Seton Medical Center at the University of Texas. As a clinician and researcher for over 10 years, she has focused on genetics as a tool for diagnosis of kidney disease and kidney transplantation outcomes, authoring more than 40 peer-reviewed articles.
---
Why did you choose to attend Penn Engineering?
I always loved math and science, and I knew I wanted to pursue engineering because it's such a great foundation. I was interested in medicine, and I knew that bioengineering would put me in an ideal position for either the technical side of medicine or something clinical. I visited Penn and fell in love. The students I saw were bright and enthusiastic about not only their studies but also sports, clubs and other activities. It just felt like the right mix for me.
How did your time at Penn contribute to your
success as a clinician and researcher?
Engineering teaches you to understand concepts, systems and the way that you need to think through problems. I gravitated toward kidney disease during medical school because it wasn't just memorizing information, it was about understanding the physiology of how the body works. Learning how kidneys filter proteins and electrolytes was just like solving a math or engineering problem, and it was a really smooth transition. Additionally, now that a huge part of medical research includes bioinformatics, I have found that my engineering degree prepared me to speak that language as well.
Why is it important to you to give back to Penn Engineering?
I feel very grateful for the opportunities my education at Penn Engineering has given to me. My family did not have a lot of money when I was growing up, and because of other people who donated, Penn was able to give me essentially an equal aid package to what my home state school would have covered. I feel fortunate to be part of the Penn community, and it was very important to me when thinking about how to give back to do it in the form of a scholarship for others with financial need.
Why is Annual Giving meaningful?
If someone has a limited amount to give, it's still a way to give back that is more impactful than people realize. I've tried to give what I could to Annual Giving every year since I was in the position to do so. It gives the School opportunities and the flexibility to help current students and respond to changing priorities. Each individual gift combines to allow Penn to stay at the forefront of higher education.
---
Download the 2022 Honor Roll and learn more about the ways that you can give back to Penn Engineering.
---